Festival Events St Ives (FESt)
11th December 2018
Last Sunday during a family rave event (not a FESt event) in the Corn Exchange, St Ives, the fire alarms were activated by smoke in the Charter Hall.
Santa was upstairs in his grotto, an event organised by Festival Events St Ives (a voluntary organisation) and immediately assisted in the evacuation of the building.
FESt wish to apologise for any offence or distress caused to parents and children by the attempts to ensure all visitors and staff had exited the building and were safe.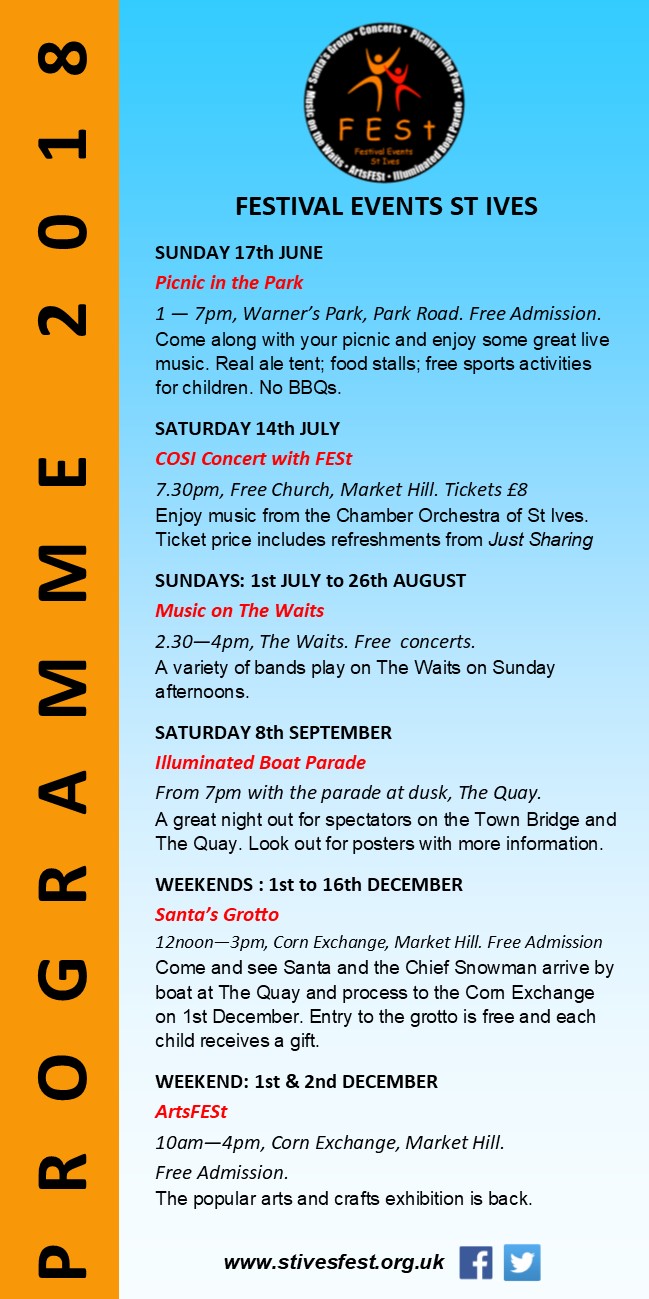 The FESt committee are focused on providing events for the people of St Ives. As a non-profit group our aim is to organise a variety of events during the year.
We hope we can encourage you to attend our events or participate in our events or help us run the events or help us finance the events!
We work with as many community groups and community spirited individuals as we can.
FESt would like to thanks all those who support us.